Milk Chocolate Egg "UNO"
Uova di Cioccolato
240 g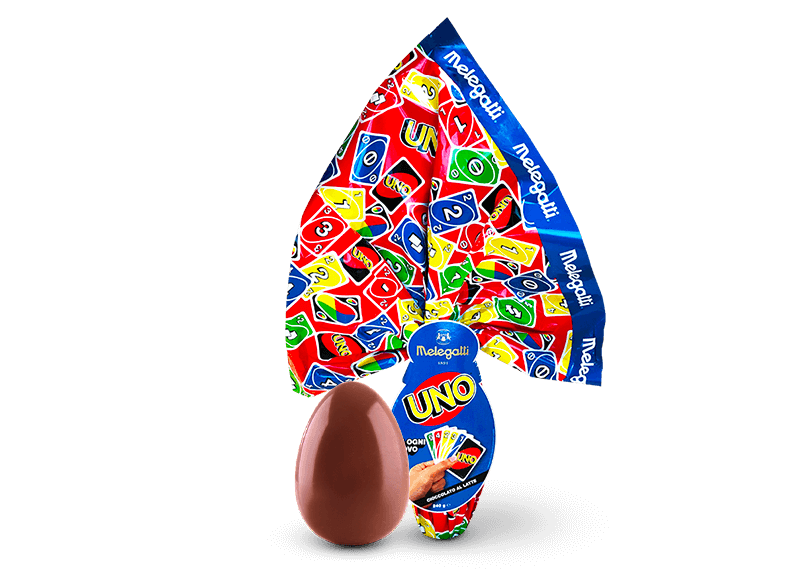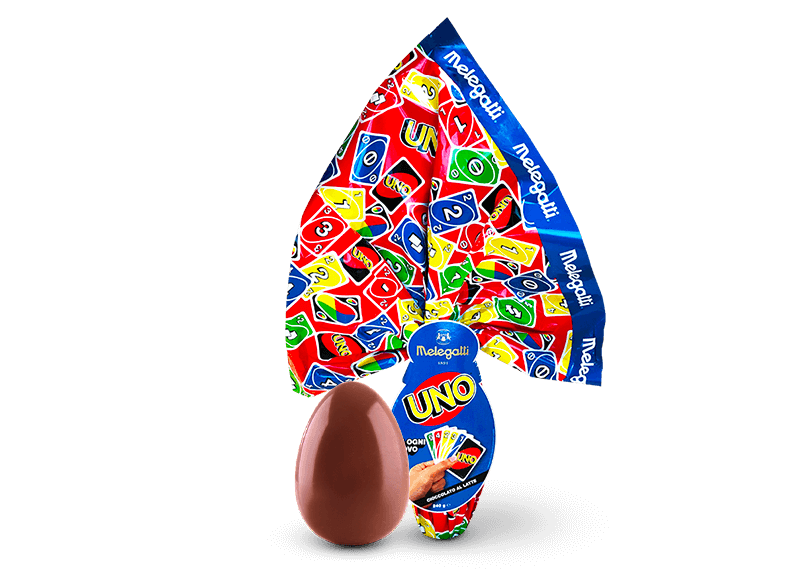 Celebrate Easter with UNO Melegatti delicious milk chocolate Eggs! Inside you will find the most loved card game in the world to spend many good moments full of fun.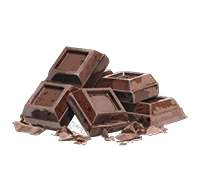 Chocolate
Surprise
/səˈprʌɪz/
Each family evolves and changes over time: it gives rise to new life, grows and welcomes new elements.
Melegatti Eggs are made by finest milk chocolate and contain fantastic surprises for the whole family. A traditional sweetness that call to mind pleasant childhood memories, sweet moments that are repeated over time from generation to generation, concrete evidence of a process where past and present look to the future with serenity.