Mandarin Stelladoro
Premiata Casa Melegatti
750 g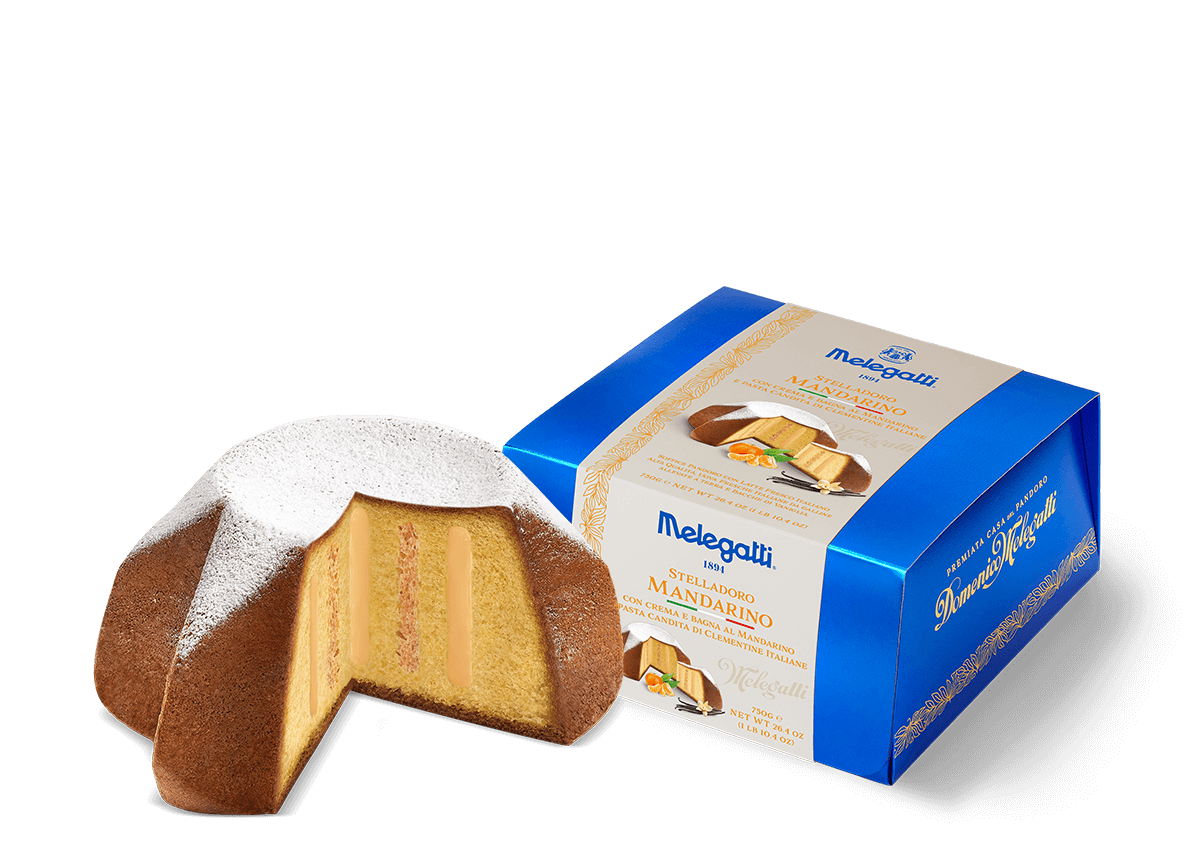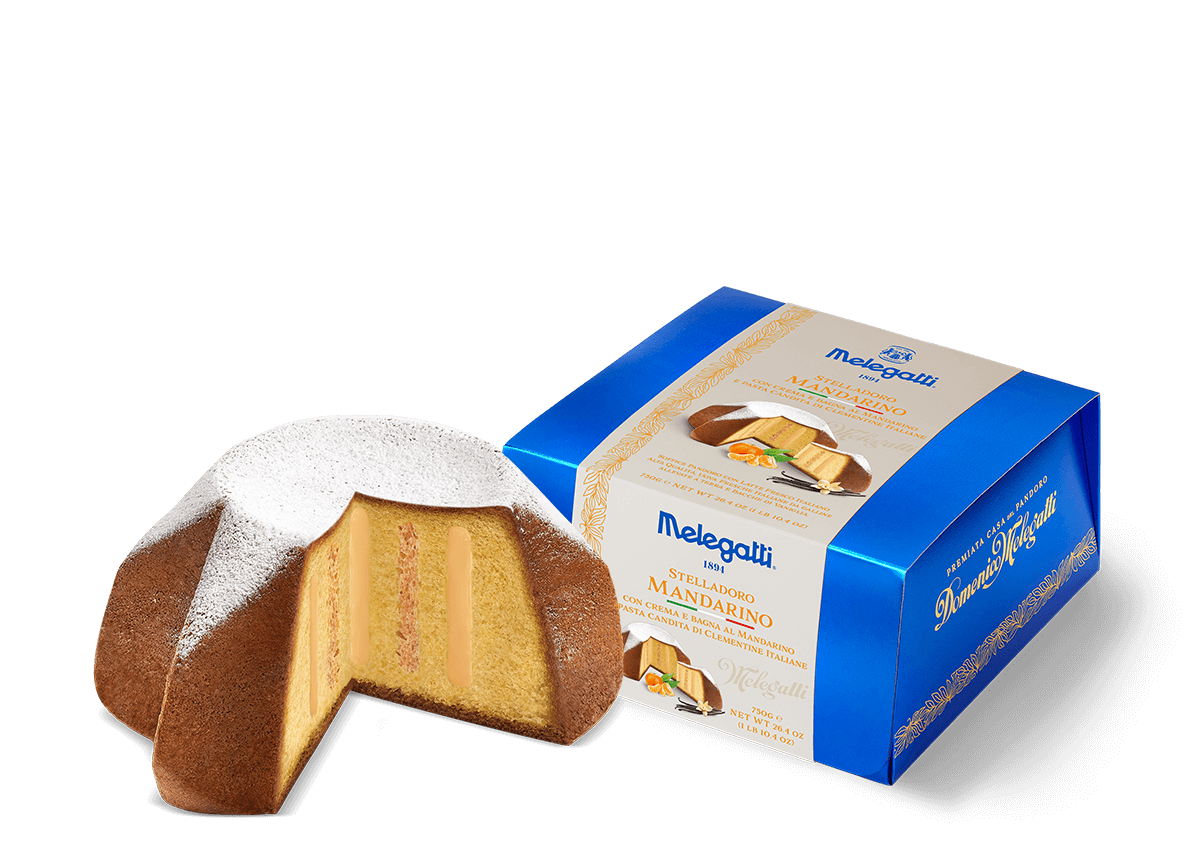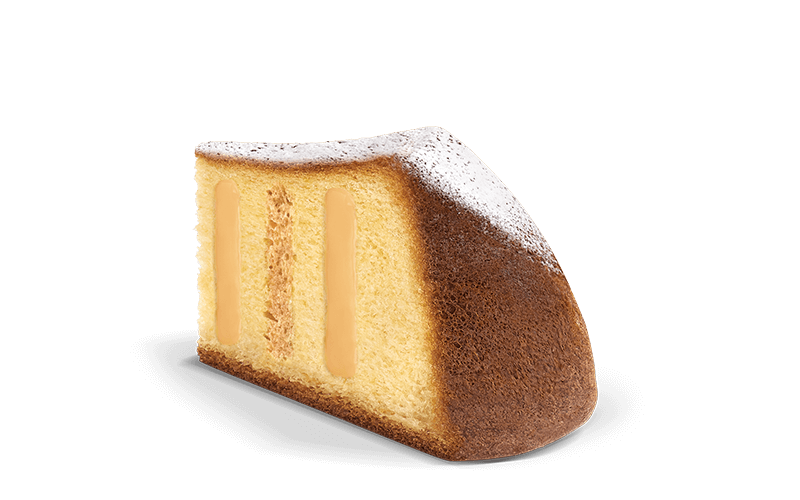 The dough enriched with candied Italian clementine paste, mandarin dip and rich cream with real mandarin juice is a joy of freshness. Then a simple decoration of fine powdered sugar gives a touch of sweetness. The persistent citrus notes make this goodness an ideal after meal.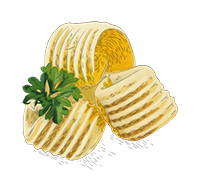 Butter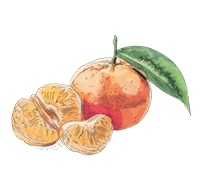 Mandarin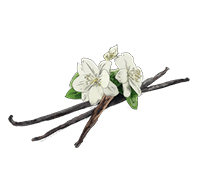 Vanilla
Italian High Quality Fresh Milk
Italian fresh free range eggs
Vanilla beans
Originality
/əˌrɪdʒɪˈnalɪti/
Each family is authentic in its being unique, original.
From the great invention of Domenico Melegatti, in 1894 the authentic taste of the most loved anniversary leavened cake was born: the Original Pandoro Melegatti. Simple ingredients, pastry tradition and creative genius find expression in the "classic Italian leavened cake", distinguished by its inimitable softness, taste and fragrance.