Pandoro Limoncello di Capri
Specialties
750 g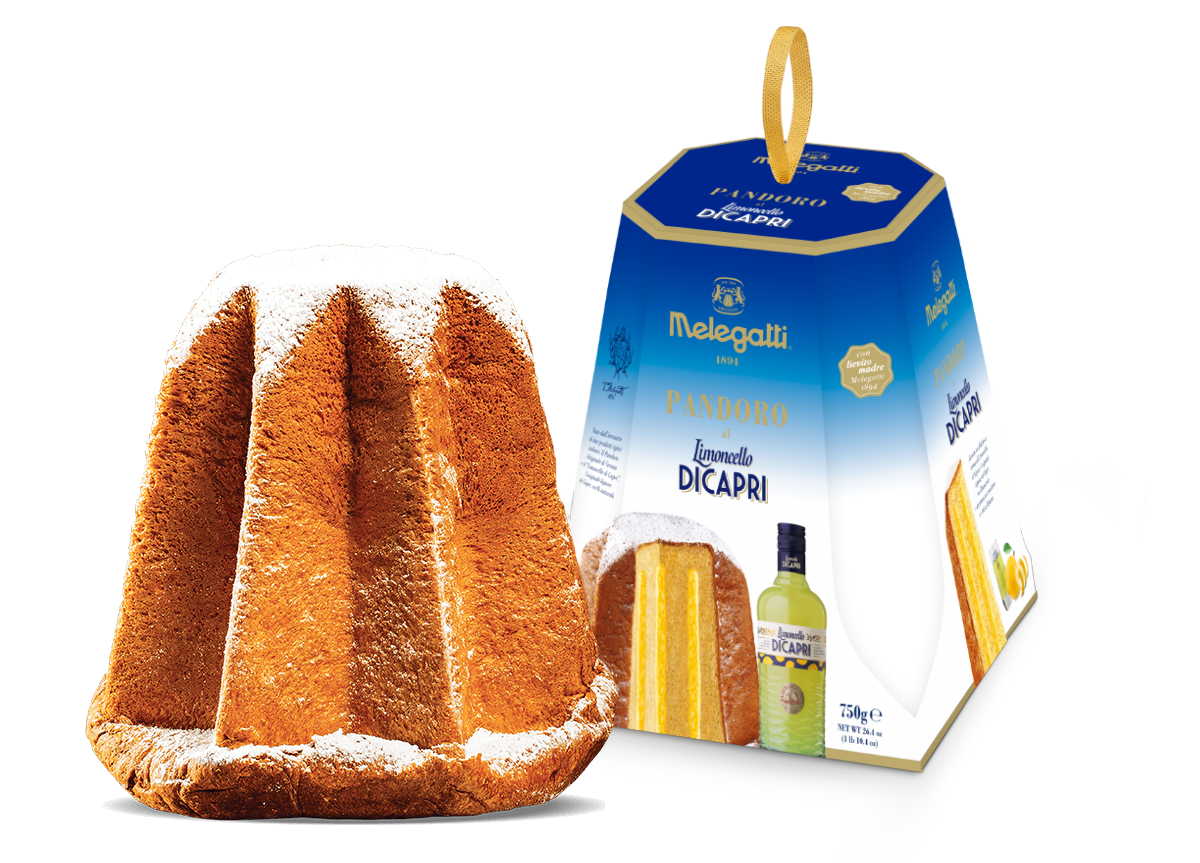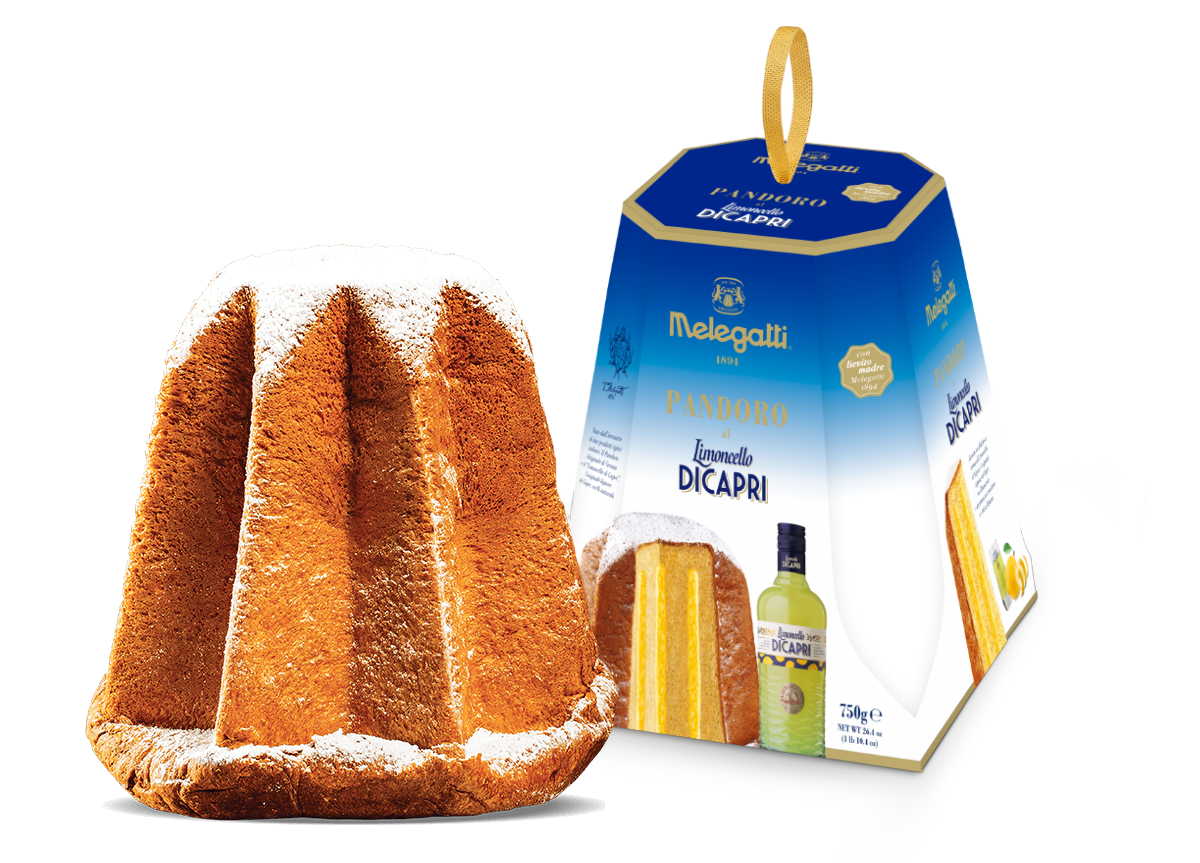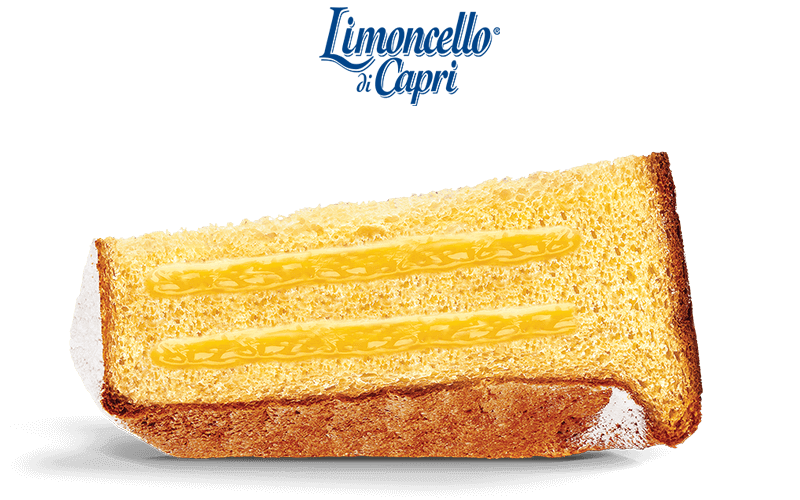 This delicacy is born from the meeting between two typical Italian products: the Original Pandoro of Verona and the Limoncello di Capri, obtained exclusively from the infusion of Italian lemon peels in alcohol. Its scent will give fresh citrus notes to your Christmas.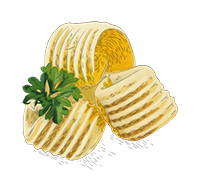 Butter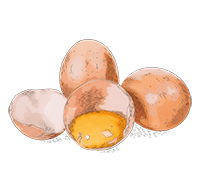 Eggs
Limoncello
Originality
/əˌrɪdʒɪˈnalɪti/
Each family is authentic in its being unique, original.
From the great invention of Domenico Melegatti, in 1894 the authentic taste of the most loved anniversary leavened cake was born: the Original Pandoro Melegatti. Simple ingredients, pastry tradition and creative genius find expression in the "classic Italian leavened cake", distinguished by its inimitable softness, taste and fragrance.